"Spot on. People need your workshop if only to demonstrate what's possible."
Topics are customised to meet key challenges and agreed learning outcomes. Examples include:
Applied Strategy in the Digital Age

Leadership and Business Skills in Higher Education

Business Acumen and Commercial Decision Making

Leading Change in Disruptive Times

Practical Performance Improvement in an Integrated Organisation

Management Fast Track

Finance for Non-Finance Managers

Digital Business Model Transformation
Contact us for a list of Topics by Learning objectives, Target Audience and Content
"Made me think about the issues rather than just listen.
Challenged me in terms of my future career goals."
Customisation targets content to:
meet specific needs,

multiply the learning effect

increase return on investment.
In customising, we review objectives, structure, governance (Vision/Mission/Policies/Procedures) reporting, quality, performance benchmarks, formal & informal software & integration. 
In a workshop, every participant is engaged either individually, in pairs, groups and/or teams. Adult learning techniques motivate learning, skills development and performance improvement capability.
Participants develop an Action Plan to reinforce and implement their learning in the workplace.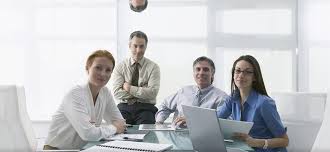 We offer ongoing coaching and mentoring to assist participants achieve their Action Plan objectives.
"The world hates change, yet it is the only thing  that has brought progress."       Charles Kettering
For our Executive Education Thought Starters or to discuss professional development needs, contact John Cleary on +61 411 522 521 or email ceo@bluechipconsultinggroup.com.au