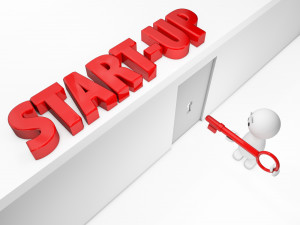 The Buzz
In an age of buzz words, start-up has become the new sexy!  Type 'start-up' into google and get 1,180,000,000 results in 0.58 seconds.  That's sexy – I'm told!
The Australian PMs Innovation Statement is welcomed but innovation and creativity are not new.  They have simply not been given the priority they deserve while many bury themselves in the urgent.
The Reality
Mindwerx has been teaching deliberate creative thinking and innovation for decades. Years ago NetSuite used innovation and creativity in a more integrated approach to delivering ROI on their ERP. 
There are impressive Australian start-up stories. 
Digital Transformation
Digital continues to transform business.  Terrific for those who build a sustainable digital business model.  Anything, anywhere, anytime is great for customers who benefit from additional choice and appreciate the value of their purchase.  Not so great if the merchant delivers poor quality, fails or disappears.  
Creating a modern, dynamic 21st century economy based on innovation and creativity cannot assume success based on a business starting up.  Creative and imaginative nations don't grow out of bankruptcies.
Risk and Investor Confidence
In times of low interest rates, owners of capital are not investing.  Restoration of investor confidence is overdue. Investors understand you can't bank innovation and creativity and goodwill is an intangible. Venture capitalists are smarter than gamblers who trumpet their winnings but rarely trumpet loses.
Business has never been more competitive than in times of digital disruption. Managing changing customer expectations overlaid with obligations as an employer and obligations under competition and consumer law is the inevitable reality of business.   More competition creates more risk.
Start-ups inevitably require risk capital.  Whether it's the old or the new sexy, business happiness is a positive cashflow.  Revenue, profitability and financial sustainability remain the true measures of business success for a business owner, investors and key stakeholders.
Entrepreneurial Myths
Many hate the drudgery of corporate life but paradoxically are wedded to it.  Self employment has much to recommend it but it is not for everyone and certainly not the best option if the prime objective is to escape the drudgery of corporate life. 
Entrepreneurial myths make good reading but there is always a need to work both 'in' and 'on' the business.  For the self-employed, there is no time clock or benevolent donor depositing money into your bank account as regularly or predictably as an employer!  The cost of living continues relentlessly for the self-employed without regard to employment status or business operating costs.
A google search quickly uncovers ample evidence of why businesses fails.  Hard learning for those who gave it their best shot but were left with the financial, health and emotional consequences.  Some had great ideas they were unable to commercialise to achieve a fair return on their investment.
Statistically, getting beyond the start-up phase proves to be a challenge for many.
Bankruptcy
A bankrupt is defined as a person, business, or organization that is legally insolvent because of their inability to pay their debts. Some perceive a bankrupt as a person completely lacking in good character.
The Australian Financial Security Authorities (AFSA) provides equitable financial outcomes for consumers, business and community through bankruptcy and personal property securities laws, regulation of personal insolvency practitioners, and trustee services. 
AFSAs Bankruptcy Register Search, an online National Personal Insolvency Index (NPII) is the permanent public record of personal insolvency proceedings. The AFSA 2014–15 Annual Report advises 18, 592 bankruptcies (Part IV & XI), 10, 706 debt agreements (Part IX), 811.468 web site sessions and 44,355 Insolvency Information Packs issued.
Forming-Storming-Norming-Performing
Start-up is just a phase for a successful business to grow through. The Tuckman model of group development recognises Forming as just the 1st of 4 stages.  
Start-up can be the easiest phase because of the unbridled optimism, positive energy and 'blue sky' thinking. Phases beyond the start-up phase are more realistic measures of success for clients, owners, staff and suppliers.  
Business success, whether established or a start-up, generally reflects satisfied customers buying in sufficient volume at a sufficient margin to cover costs and achieve financial sustainability.
Business failure may be driven by many things including luck, place and time, system failure, quality, cashflow, staff turnover or growing too fast. 
Consistent Customer Value – the new and old sexy
The new sexy and the old sexy remain the same for customers – value delivered 'on time' and 'in full'.  Beyond the start-up hype, what has changed is customers increased choice and ability to tell the world of their displeasure at lack of value whether the price is too high, supply is late, in part or poor quality.
The innovative and creative in a start-up need to be complemented by a frank and fearless focus on consistent delivery of customer value well beyond the start-up phase.  That requires a sustainable business model to avoid the fatal risk of insolvency for old and new business owners.
A start-up can be the beginning of a dream.  It needn't be the beginning of a nightmare.