Excerpts from Click Digital Expo presentation in Brisbane, Australia, November 2016.
Mobile & tablet internet browsing outranks desktop – that is today's reality?  Lessons learned as a consumer are unlearned as a digital consumer.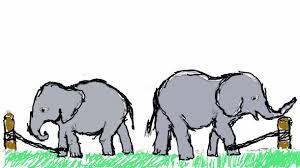 In times gone by, life was less complicated:
manufacturers manufactured

sellers sold

buyers bought

"any colour you like as long as its Black or White"                Henry Ford
In contemporary times:
manufacturers manufacture just in time
sellers manage customer relationships
consumers can have Anything, Anywhere, Anytime
Digital makes that possible but:
digital is only electronic storage & communication
IT and the Internet of Things can be the enabler
Staff are emotional beings with a hierarchy of needs.
Digital, IT and staff all have a role to play in delivering value to customers, how customers want value delivered.
Getting the balance right is the leadership challenge and the management function.

Missionary or Mercenary?  4 quotes
"Profit as a motivation gets us started.  Value allows us to thrive across generations." Rod Douglas
"The best-looking model is a financial model" SV Female Founders
"Happiness is a positive cashflow"
"You can't bank % or clicks unless the clicks are crypto currency"
Revenue is the life blood of an organisation. It makes everything possible including economic growth and jobs.
Digital impacts ability to
retain customers in the face of customer choice

convert prospects subject to a better customer journey

improve frequency

improve the value of transactions
Digital disruption is often first apparent through a drop in Revenue.  That's too late.
Digital allows us to:
view the customer journey through a value stream where waste & inefficiency are apparent

use lead reporting, business intelligence, forecasting & predictive analysis
Assumptions, Paradigms & Line of Sight
Future of Work and Circular Economy
Assumptions
future reflects the past
Reality is less now than ever before
Business models stay the same
Reality is Deregulation 1st by Govt now consumer choice
Reputation is enough (Toyota, BMW, BP, 4 Banks)

Reality is:

Customers increasing recognise choice

Churn is easier than ever
Mobility makes the:
invisible visible

impossible possible

timely & accurate information where it is needed when it is needed

reduces WAITING– a major driver of WASTE

reduced paper & storage costs

increased ease of retrievability

revenue & cashflow

value in the value stream
obzervr.com – Asset, Environment & Condition Assessment
dittolabs.com.au – 3D full colour precise digital duplicates in minutes with accuracy as tight as 100 microns for
Reverse Engineering, Gaming & Virtual Reality

The Market – Anything – Anywhere – Anytime
Global – Microsoft, Facebook, LinkedIn, Google
anywhere there is demand and capacity to pay

logistics easier & cheaper than ever before

scale & brand
Local   – unbundle global to meet local demand
recognition of what is better locally – food

economies of scale in local areas through connectivity

bespoke services
Evolving – underutilised, deregulated, opportunistic, franchise
digital health which:

puts the science back into medicine

addresses scarcity of Doctors

puts the accuracy back into diagnosis

reduces cost of diagnostic services
 Replacement
– 1 Day Cricket – Declining Test Crowds, LPs & CD's,
– Street Directory & GPS, Books & E-Books
– AirBnB, Uber, Webinars
InSight, Mindful, Client Pull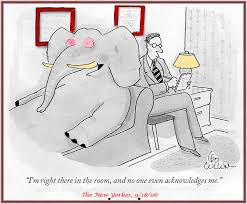 There is an elephant in the Room – digital transformation

Customer may have many parts but each customer is unique

The young elephant's lessons are unlearned by digital offerings
3 Perspectives in Customer Relationship Management
INTERNAL
EXTERNAL
VALUE ADD

Customer Centricity

Expectations

A – A – A

Digital Transformation

Choice    

Vision along

Value Stream

Cross functional Capability 

Loyalty/Churn

Automated

Process

Timely & Accurate Information

Relationship

Managed

'On Time' &

'In Full'
 Digital Return on Investment   
Customers

Anything, Anywhere, Anytime, CHOICE, POWER

Owners

vision along value stream

lead reports, forecasting, predictive analysis

C Suite

business intelligence – from gut to informed choice

Opportunity to up-skill

Staff

 

skills & experience with digital business systems

use the reality of digital in our private lives to add value in our business life

Digital is both an opportunity and a threat
Digital is also how commerce is rapidly evolving globally.  That's rapidly evolving competition.