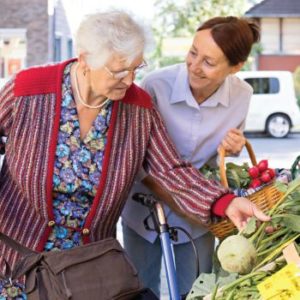 Many quality Home Care providers have service capacity and the ability to grow market share.
How much 'churn' has there been to quality providers since contestability was introduced in February 2017?
Has service quality increased because churn created innovative solutions and creative care plans? If not, why not?
In most deregulated markets, churn is high initially.  Those looking for market share (growth, new entrants) go the extra mile assisting clients to choose change.
Choice is most valuable when you can exercise it.  Changing government policy is easy compared to a decision to change providers which takes research, benchmarking, negotiation and courage in pursuit of better care and value for money. 
Sales speak always says the grass is greener. Better to enter any new agreement with clear understanding of the features and benefits rather than rely on a verbal promise.  Caveat Emptor!
How does an aged person or their family make an informed decision to stay or change providers?
As skilled performance improvement specialists, Blue Chip Consulting Group know improvement requires a baseline against which to measure. 
Application of this Home Care Package methodology will compare quality and value and assist an informed choice on whether to stay or go. It also provides insight for approved providers seeking to grow or retain market share. 
The Home Care base line, that baseline delivered by your incumbent provider, consists of:
Service Type(s) and options e.g. Personal Care, Physio-Therapy, Home Maintenance

Service Personnel – carers & others. How effectively do current personnel contribute?

Communication – how effectively does your provider keep you well informed of your Care Plan

Direct Hours of Care/Billing Period

Direct Costs of Care/Billing Period

Indirect Costs/Billing Period

Total Cost/Billing Period

Unspent funds available

Providers Exit Fee
This flow chart simplifies the process for benchmarking on a 'like for like' basis and addresses issues such as confidentiality, privacy and service continuity.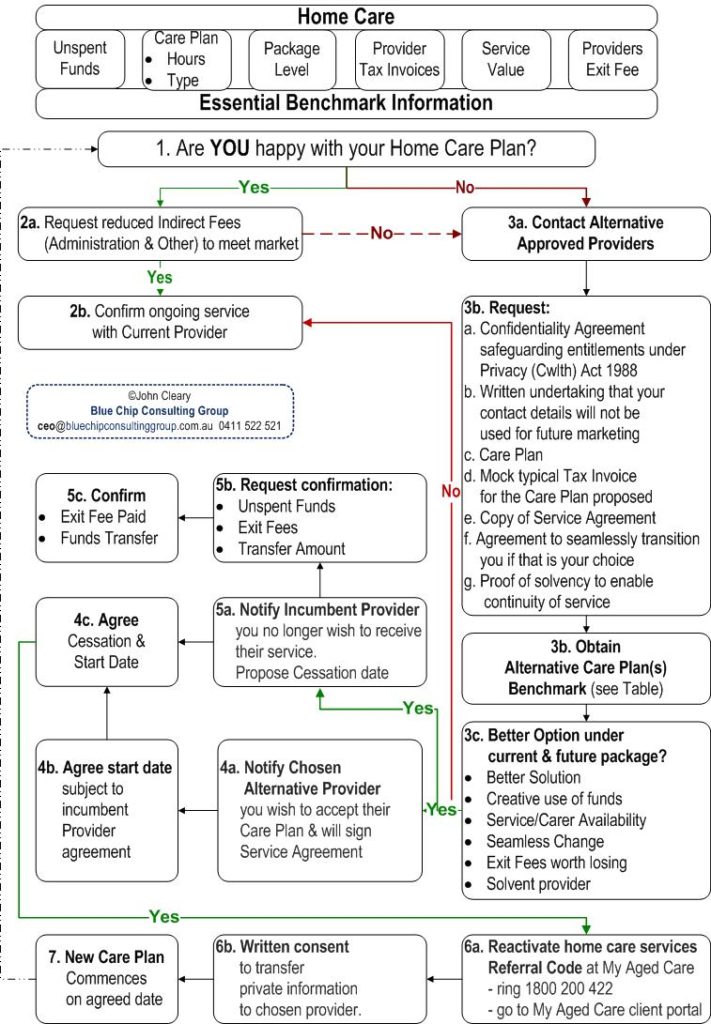 To request a simple matrix to enable an 'apples for apples' comparison between incumbent and prospective providers, email us.
The difference between choice and informed choice is the:
existence of an option

ability to benchmark each option against key criteria to make an informed choice
Churn for churn sake does nothing to improve home care service quality. Its busy being busy.
Choice for better care and improved value for money lifts service quality and increases taxpayers ROI.
This is the most desirable outcome from the Hon Ken Wyatt's AM MP decision to deregulate Home Care.